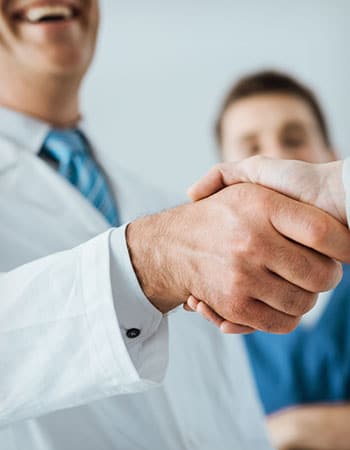 Norameda secured an agreement with Zambon and was appointed as an exclusive distributor of the Xadago® in Lithuania.
The agreement states that Norameda is given the exclusive right to use the intellectual properties of Xadago® to commercialize the product.
"We already partner with Zambon for the Monurol® in the Baltic region. So signing the agreement on Xadago® is not only a step forward but also a significant recognition", – says Norameda General Manager Audrius Leiva.
Xadago® is a  drug used for the treatment of Parkinson's disease.
Parkinson's disease is a progressive neurodegenerative disorder affecting the motor system; The disease occurs when nerve cells in the brain do not produce enough dopamine, which helps control and coordinate body movements.
Symptoms associated with the disease include tremors, stiff muscles, slow movement, and problems with balance.
Xadago® is a reversible monoamine oxidase type B (MAO-B) inhibitor and a glutamate modulator.
"As clinical trials on Xadago® show a significant improvement on daily ON-time without troublesome dyskinesia, we hope this new medicine will improve quality of life for patients with Parkinson's disease.", – says Norameda General Manager Audrius Leiva.
ABOUT ZAMBON
Zambon is a multinational pharmaceutical company that focuses on innovation and development to improve patients' lives. Based on a valuable heritage and strongly focused on the future, its goal is to improve people's health by developing innovative and quality healthcare solutions. Zambon products are commercialized in 87 countries. The company has 23 subsidiaries in three different continents – Europe, America and Asia – and owns manufacturing units in Italy, Switzerland, China and Brazil. Today, the company has a strong focus on the treatment of rare diseases and specialities, on top of respiratory, pain management, and women's care. Zambon was established in 1906 in Italy and today counts 2,500 employees worldwide. For further information, please visit www.zambon.com.
ABOUT NORAMEDA
Norameda is a leading pharmaceutical company operating in B2B/B2C sectors – delivering safe and high-quality medicine to the CEE market.
The company provides a wide range of services: market analysis, certification and launching of production series; wholesale distribution; marketing and sales; pharmacological vigilance, etc.
For supplying customers with non-prescription products directly, Norameda owns four online pharmacies in Lithuania, Latvia, Estonia and Poland.
Norameda operates in 6 markets and partners with 32 companies worldwide. The company specializes in respiratory, rare diseases, neurology, oncology, haematology, exceptional care, and self-medication.
Together with other alliance companies, Norameda covers the entire CEE region with a 150 million population and pharmaceutical market value of ~30 billion EUR and deals with around 300 different brands, mostly prescription and hospital medicines.