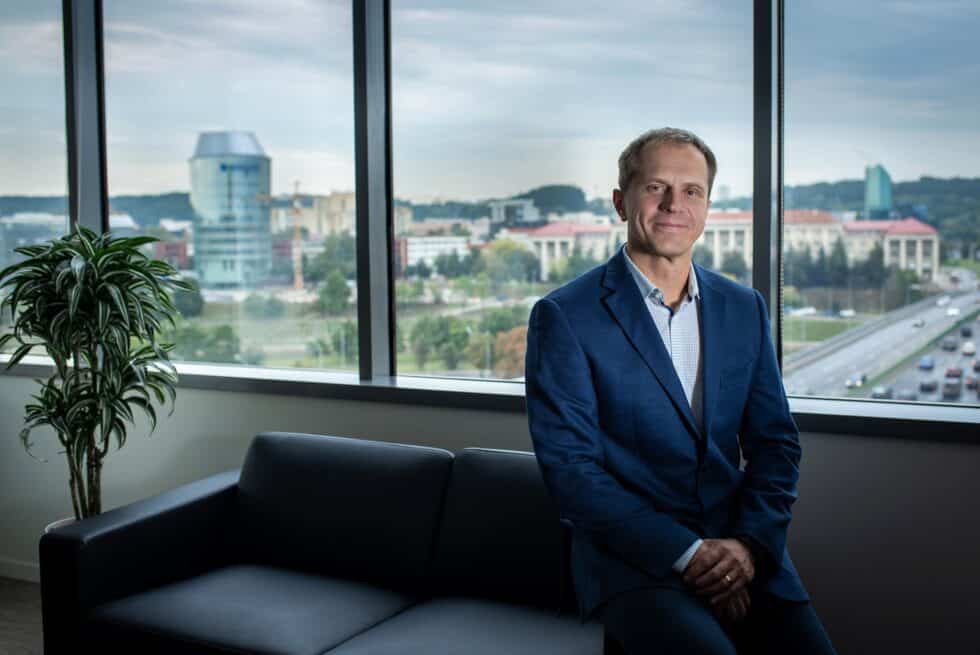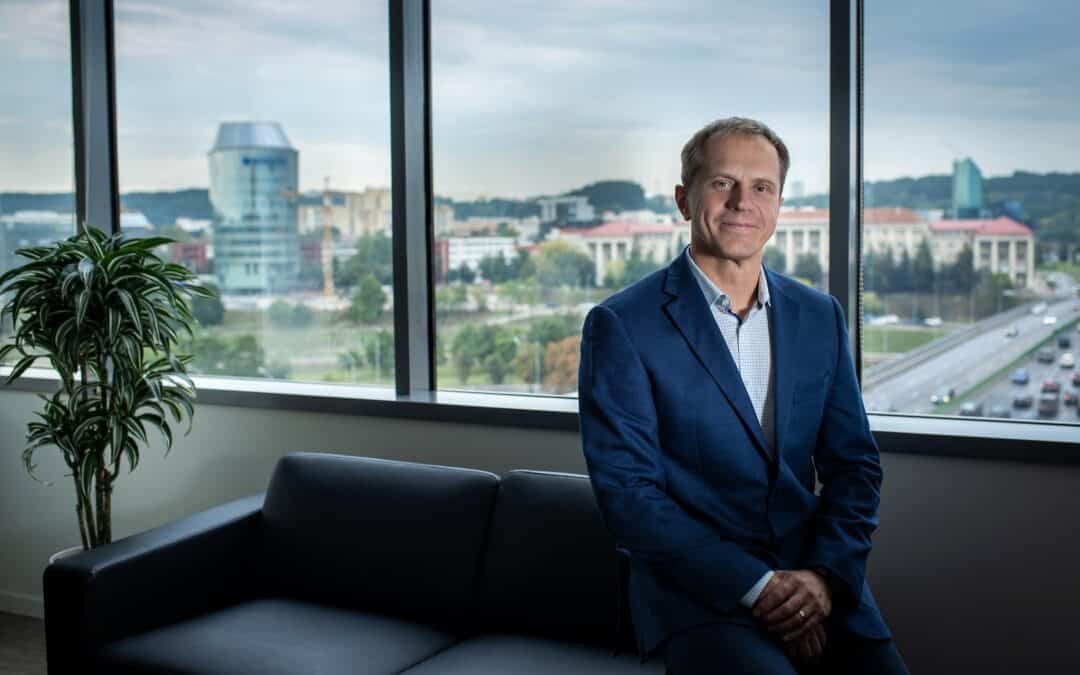 Audrius Leiva, General Manager of Norameda, remembers the beginning of his career at the encounter of two decades with a smile. It was a thrilling and challenging time for a young professional. Despite family tradition, medical graduate had embraced a different path.
"After Lithuanian independence was restored, everything seemed to be bubbling around. So many opportunities, possibilities and different ways to move forward. Not so many of us from Vilnius university Medical studies had chosen to become a doctor, others jumped to explore new opportunities in a changing world" – says A. Leiva. 
Pharmaceutical company Boehringer Ingelheim seemed like an ideal workplace for a young man: "To be a medical representative in the pharmaceutical company was quite fancy: reasonable salary, dynamic work with a lot of new opportunities and things to learn – so it seemed like a dream job at the time". 
And it was. Six years in the company starting as a Medical Representative, latter as OTC Product Manager and Business Development Manager. Finally, a new career turn as Norameda came into the picture with exclusive distribution rights of Pharmaton products (Boehringer Ingelheim group company) and A. Leiva in charge. 
"It was only four of us back then in 2000. And to be honest, the first decade was a real challenge, – remembers Audrius. – But hard work and persistence have finally paid off. Now we are among leading pharmaceutical companies working in such partnership model in the region" 
One of the biggest challenges, according to Norameda leader, was to manage the rapid company growth. Also to adopt company structure, quality and processes to pharmaceutical market requirements – is constantly changing and becoming more complex, more regulated. 
"Today is more about the knowledge than marketing. And I like it. You need to have strong know-how on the markets, competence in medical science, and comply high industry standards " – pinpoints A. Leiva. 
"The number of partners grew – the team was growing consequently. I was lucky to get the right people to join Norameda. People are the most important part of our success. The joint effort brought in revenue and further growth." 
Looking back, A. Leiva says he never regrated his choices. "I feel comfortable. My work excites me. I love the challenges. I love the process. Ambitions and results drive me every day, – says A. Leiva. – And I don't want to sound cheesy, but it is also good to know you are changing people's lives. Our business is more than just money and profit." 
Talking about the future, A. Leiva is optimistic. He believes that local experts are, and will remain, in need, especially in smaller markets. 
"International companies tend to operate in larger markets and are looking for the local partners in smaller ones – says A. Leiva. – Deep knowledge of the local market, competence, experience and wide range of contacts should remain as big values. And this is the exclusive feature that puts Norameda in front of the others."
Currently, 32 companies from 17 countries partner with Norameda.