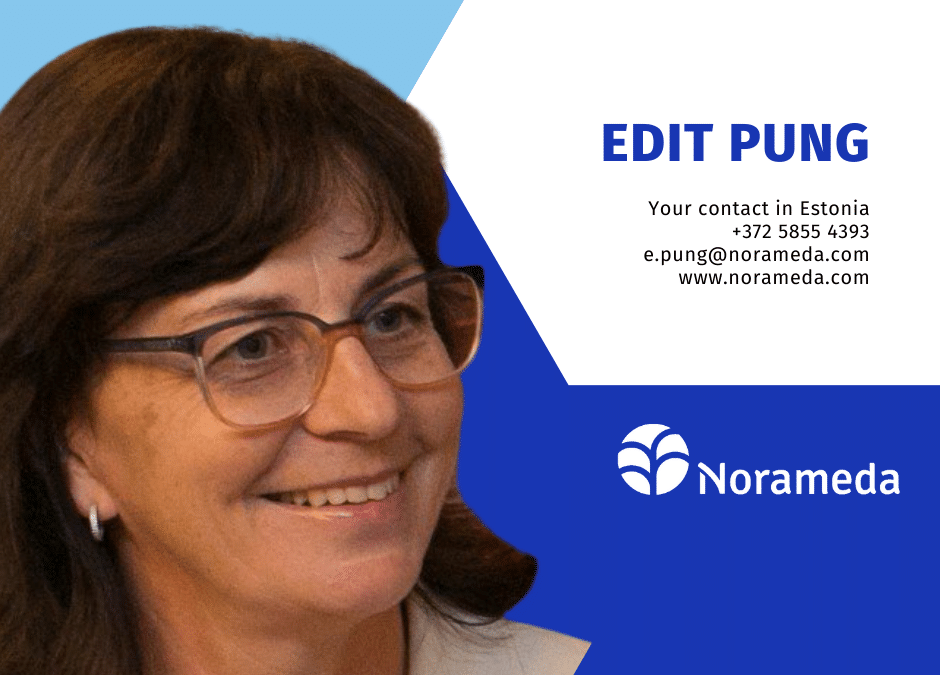 Reflecting on the year passing, the Head of Norameda's branch in Estonia, Edit Pung, welcomes the return to normality after the last two pandemic years. And for Norameda, there is an expected 8% growth.
"We monitor growth in some areas, especially in asthma and respiratory segment. The OTC market is doing really well. There is a slightly lower but present growth with the prescription and hospital medicaments," says E. Pung.
The leader of Norameda in Estonia is particularly pleased with the arrival of the new Italian brand Aboca, producing top-quality natural products.
"We never had such products before. And, as interest in natural products is very high, we hope for success," says E. Pung.
Still, she pinpoints the war in Ukraine had put everyday life into a different dimension.
"On one hand, we could work all year round: no close down of the hospitals or pharmacies. But emotionally, it has been tough. The war in Ukraine has touched everyone personally, and, of course, the economy has suffered," says E. Pung.
Every person is under economic pressure as the inflation rate reached its highest in Estonia (20-22%). Therefore, according to E. Pung, though the overall numbers of the pharmaceutical market show growth, it is due mainly to the first quarter's results.
Also, the high inflation rate affected introduction of the premium-priced brand Equazen.
"It is a challenging segment, and it becomes even more complicated to introduce it in difficult times. Still, I'm thrilled we opened Norameda's online pharmacy this year, and this was a very successful move as we had around 60% of Equazen sales there," says E. Pung
The Head of Norameda in Estonia thanks her team for their loyalty and high motivation, as 2022 was challenging and required more effort than usual.
"Every day of active sales, many seminars, online conferences, etc. And it is more difficult to focus because of the devastating situation in Ukraine. But I'm blessed with highly motivated people working for us here and have high hope for the next year".